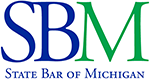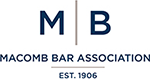 Practice Areas
What Matt can do…
Mr. Walton's practice is focused primarily in the areas of:
Family Law, Criminal, and Probate.
---
Family Law can be described as the following:
Divorce; Legal Separation; Paternity matters; Child Custody; Child Support and Spousal Support; Visitation; Grand Parents Rights, Juvenile law – delinquency, neglect and abuse, etc.
Criminal law including all Felonies, Misdemeanors, Traffic and Civil infractions.
Probate law including Wills, Trusts, Guardianships, Conservatorships and related matters.
For further information, or for questions regarding the types of law Mr. Walton is experienced in – call Matthew right now or feel free to use the "Contact Us" page!
Client Reviews
Contact Us
1

Free Consultation

2

Call 24/7

3

Over 25 Years of Experience
Fill out the contact form or call us at
(586) 469-9400
to schedule your free consultation.