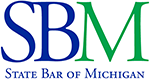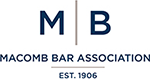 Drug Crimes
Criminal Defense Attorney Handling Narcotics Cases in Macomb County and Beyond
If you have been arrested and charged with a drug crime in Michigan, you may be facing serious penalties, including potentially decades in prison. Michigan has strict drug laws, but the assistance of an experienced attorney can help get the charges reduced or dismissed in many situations, depending on the specifics of the case. Matthew M. Walton is a Macomb County drug crime lawyer who has handled thousands of cases over the last 25 years and is knowledgeable in the defenses and other strategies potentially available to the accused.
Michigan Drug Crime Classifications and Penalties
There are many different types of drug crimes, including possession, possession with intent to sell or deliver, manufacture or cultivation, and trafficking. If someone is arrested for any of these crimes, the penalties will depend on the crime, the amount of the drug in question, the kind of drug, and other relevant circumstances. Michigan has some of the harshest drug laws in the country, and even seemingly minor charges may come with strict penalties and collateral consequences, such as the loss of a job, the loss of financial aid, being kicked out of public housing, or losing a professional license.
The strictest sentences are reserved for people who are convicted of crimes related to schedule I or schedule II drugs. These are the drugs that probably come to mind first when you think about drug crimes, such as heroin, cocaine, LSD, and prescription narcotics like Vicodin or Oxycodone. (Of course, it is not illegal to possess prescription drugs if you have a valid prescription.) As a drug crime attorney based in Macomb County, Matthew M. Walton has handled many of these serious charges. For example, if you are convicted of possessing more than a kilogram of these drugs, you could face up to $1,000,0000 in fines and up to life in prison. If you are caught with less than 25 grams, meanwhile, you can still be sentenced to up to four years in prison and a fine of up to $25,000. While marijuana is classified as a schedule I drug, the penalties are significantly less, with fines of up to $2,000 and imprisonment for up to a year. There is an exception for people who lawfully participate in Michigan's medical marijuana program.
Drug Treatment and Court Deferred Sentences
While the penalties are typically very harsh, if it is your first offense, you may be eligible for certain programs or sentencing that can greatly reduce or eliminate your fines and jail time. For example, Michigan has drug treatment courts that focus more on rehabilitation than penalties. Macomb County drug crime attorney Matthew M. Walton can help you determine whether you may be eligible. People who are addicted to drugs but have not had other arrests can participate in this program if they meet certain requirements. Another program for first-time offenders is the "7411" program, which can convert criminal penalties into probation and other requirements. If the defendant completes the requirements of the plan, the conviction may be thrown out. The name "7411" comes from the section of the law that created this program. People of all ages are eligible for this deferment, but it only applies to certain charges and situations, and you can only use it once. This is a key reason why you should get a knowledgeable criminal defense lawyer on your side, since they may be able to help you get into one of these alternative programs.
Contact an Experienced Drug Crime Lawyer in Macomb County
If you or a loved one has been charged with a drug crime, you should call a knowledgeable attorney as soon as possible. The penalties for drug crimes can be daunting, but a skilled defense attorney can help defend against these charges and aim to get them reduced or dismissed. In order to get a conviction, the prosecution must prove specific elements, and an experienced attorney like Matthew M. Walton can investigate all of the substantive and procedural defenses that may be available. Mr. Walton is based in Macomb County and also serves the surrounding areas of Wayne, Oakland, and St. Clair Counties. He represents people in Clair Shores, Sterling Heights, Warren, Auburn Hills, Bloomfield Hills, Clarkston, Mount Clemens, Clinton Township, Eastpointe, Fraser, Harrison Township, Macomb Township, New Baltimore, Romeo, Roseville, Farmington, Lake Orion, Madison Heights, Novi, Pontiac, Rochester, Dearborn, Detroit, Grosse Pointe, Livonia, Fort Gratiot, and Port Huron. Contact him today at (586) 469-9400 or use the form on this website to set up a free consultation with Mr. Walton to discuss your options. He also defends Michigan residents in cases related to DUI and other criminal charges.
Client Reviews
Contact Us
1

Free Consultation

2

Call 24/7

3

Over 25 Years of Experience
Fill out the contact form or call us at
(586) 469-9400
to schedule your free consultation.