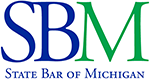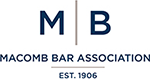 Criminal Law
Roughly 30% of the cases filed in the average circuit court are criminal felony cases. As a general rule, a felony case is one in which the possible penalty is more than one year in jail or prison. (This figure does not take into consideration misdemeanor cases, those cases punishable by less than one year in jail which are heard in the District Court).
More and more of what used to be a civil matter with a simple fine is now classified as a "crime". It is a crime to drive on expired license plates or an expired drivers license. A school-yard fight often results in one or both of the children criminal charges and a lengthy or permanent expulsion from school. Getting into a yelling match with your significant other and smashing a cupboard or door (damaging your own property) often results in an arrest and criminal charges.
The expansion of state power into various areas of the citizen's life has resulted in the criminalization of behavior previously not considered criminal. A 115 pound woman who consumes two glasses of wine and drives a car or boat is "drunk" under the latest drunk driving laws. If her kids are in the car, a more serious crime and possible involvement with the Department of Human Services (Formerly FIA) can be expected.
The "buckle up" law sold to the voters as a matter of safety is now a primary reason for a police road stop, along with other minor traffic offenses. These stops very often result in a criminal charge of drunk driving or possession of drugs.
In Michigan your DNA was collected only after a conviction of a felony. Now your DNA is taken when you are arrested and your DNA becomes part of the National DNA Index System, which is run by the FBI, whether or not you are later acquitted at trial or the matter is reduced to a misdemeanor.
What can be done if you are arrested or the police contact you and want to talk to you as part of their "ongoing investigation"? Well first of all, in my opinion, don't talk to the police without an attorney.
Secondly, call or email Matt Walton for a free consultation. I am an experienced attorney and will examine the facts (not just the police report), explain the issues and possible outcomes, the costs involved and most importantly, I will fight for you. I have handled thousands of cases. Why not let me handle yours?
Client Reviews
Contact Us
1

Free Consultation

2

Call 24/7

3

Over 25 Years of Experience
Fill out the contact form or call us at
(586) 469-9400
to schedule your free consultation.